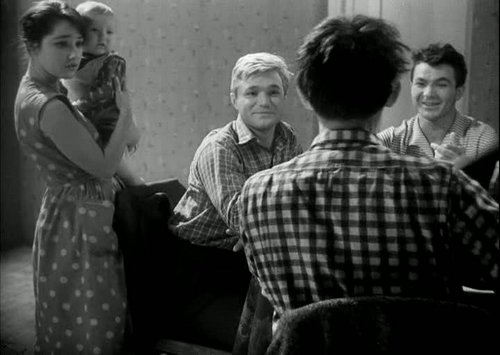 This film (Mne Dvadsat Let) looks promising. To find it I had to paw through a bunch of 18th and 19th century costume dramas.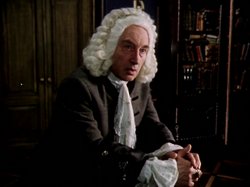 At least that's what they looked like from the screenshots. It seems I've gone through this routine several times in my search for a new-old film to watch — toss aside a bunch of ruffles and lace (and a larger amount of war movies) to get to one that depicts life in Russia in modern (post-revolutionary) times.
When Anatol Lieven wrote, "…even though nostalgia for the pre-revolutionary past is very common in contemporary Russian cinema," I had no trouble believing him. There is a lot of that type of film.
Some of the depictions of older times are pretty good. Nikita Mikhalkov, whom I don't particularly like, has done a very good job with some Chekov stories, for example. However, although those can be interesting, it seems I've developed a greater taste for civilian socialist realism.
Maybe Mne Dvadsat Let doesn't qualify as good socialist realism, though. It was a product of the Khrushchev thaw, but Khrushchev himself denounced it in 1963, attacking the filmmakers (according to Wikipedia), for "[thinking] that young people ought to decide for themselves how to live, without asking their elders for counsel and help." It wasn't released in full until 1989.
Whether or not this one counts as socialist realism, it's very good so far. Among other things, it does a very good job of telling stories even without dialog.