I got brave enough to edit my first-ever Wikipedia page tonight. It came about because of the actress on the left in the screenshot below.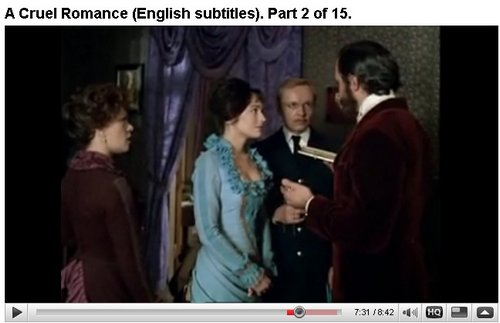 This time it wasn't a voice that gave her away, as in the case of Andrei Myagkov (3rd from the left). It was the way of holding her jaw, with mouth slightly open — facial mannerisms that made her seem like a tough hombre. After wondering about it a couple of days, I finally recalled where I had seen her before.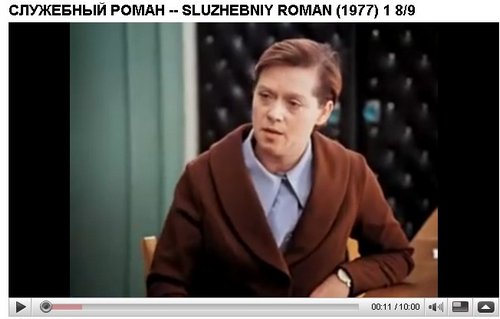 It was in another Eldar Ryazanov film with a similar name — an earlier one: Office Romance. And Myagkov was in that one, too.
Her name is Alisa Freindlich. Her Wikipedia page didn't list A Cruel Romance in the filmography section, so I added it.
Unfortunately, there is no Wikipedia page for the movie itself, and I wasn't ambitious enough to start one. One step at a time.